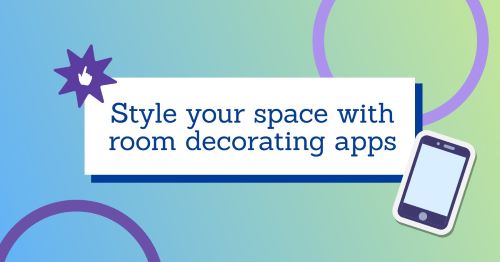 Ready to start your next home decor project? Designing and decorating your home is easier now than ever. With the latest apps on the market, you can plan out and organize your space conveniently on a room design app. 
Choose based on intention
Start by identifying what you wish to use the app for. Are you interested in furniture placement? Perhaps you're considering repainting a room and want to know the best shade to match your decor. Choosing an app specializing in your needs helps you to get the most out of it. 
Does it utilize your floor plan?
When planning out the placement of your furniture, it's important to keep the floor plan in mind. Some design apps offer the option to upload your floor plan. This allows you to get a better picture of how much space your furniture takes up. It also helps you figure out the best placement. 
Please note, many floor plan apps come with a free trial period. This allows you to see if the floor planner is up to par with your needs.  
Room planner versus room decorating apps
A room planner and a room decorating app sound very similar. However, they each serve a slightly different purpose. A room planner helps you organize and plan for a room you may already have. For example, you may have to redesign your bedroom. You can upload your floor plan, and move furniture around virtually. 
A room decorating app can be used to plan out and design spaces that don't exist yet. You can bring your ideas to a drawing board per se, and bring your interior design ideas to life.
With the right apps, you can become your own interior designer. Make sure the app is compatible with your needs and utilizes floor planning. Check out some of the room designer apps on the app service of your mobile provider.